Planning to sell your home soon? Not so fast, friend. Set yourself up for financial success by making a few strategic updates before putting up that "for sale" sign. Keyword: strategic. Not all updates lead to a return on your investment (ROI) and it's crucial to take a comprehensive look at surrounding comps and consider potential buyers before making pricey updates to your home. Keep reading to get the scoop on the top updates to make in order to raise your home's value, and the steps you need to take to be profitable after closing.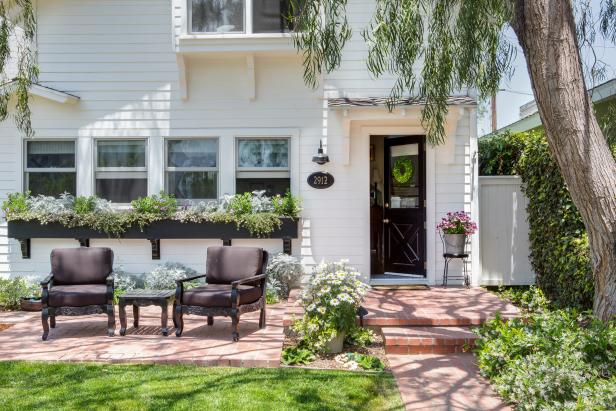 Step 1: Plan Your Remodel
Don't just start knocking walls down. Plan it out — the fastest way to increase your home's value is to make upgrades intentionally, not on impulse. Home improvement projects cost about $0.20-0.25 on the dollar. The other $0.75-0.80 spent goes directly back into the home through increased value.
Start slowly. It's a marathon, not a sprint. List the things you want to change and the updates you would like to make. Don't worry about organization, just write it all down. Take a guess as to how long you may want to live in the house. If you're planning on selling, talk to your real estate agent and make a selling plan.
Next, categorize your list by how much it may cost, including your time and money. Be realistic! It's okay to list an outdoor pool with a waterfall, but keep your financial picture in mind.
Look at your categorized list and prioritize what is a real "must-have" and what is more of a dream. Try to find a reasonable balance.
Once you have a plan, do research or talk to a real estate agent to see what sort of return those improvements may bring. Some improvements will add considerably more value to your home than others.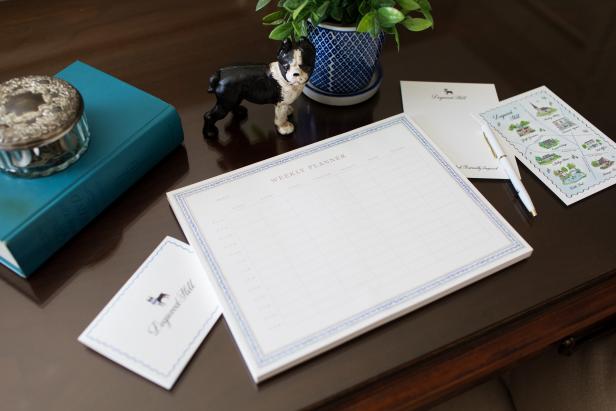 Step 2: Tackle One Room at a Time
Easy there, tiger. Don't get too excited and start fixing up every room in the house. Keep projects manageable by tackling one room at a time. Whether it's a simple coat of paint or knocking down a wall, focus on one room to keep projects achievable.
Make a list of all the things you dream about doing, break your list down into categories based on cost and write down how much time each project may take. This will help you get results. If you only have a day or a weekend, choose a project that fits within your time frame, comfort level and financial commitment.
If you set out to paint a living room wall on Saturday, and you know what it will cost in time and money, it gets done. By the end of the day, you have a stylish upgrade that will add value to your home. By strategizing, you will see your dreams take shape as you transform each room before moving on to the next.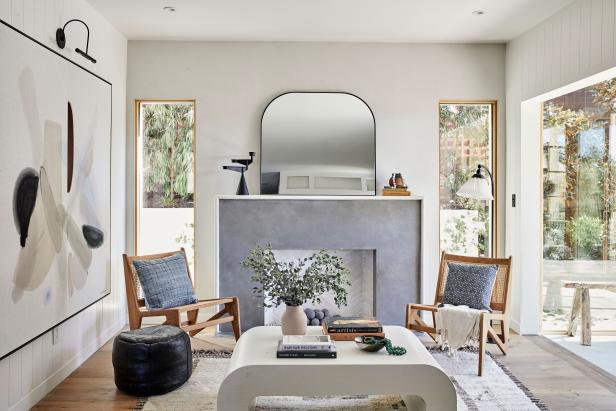 Step 3: Add Sense and Style
Your primary bathroom needs an updated vanity mirror, your living room sofa has seen better days and your dining room windows are in desperate need of new shades and drapes. So, which update should you choose to boost your home's value? That depends on how long you plan on staying in the home before moving and the size of your budget to do the updates.

The average return at resale for decorative living room updates is 66% so investing in details like new window treatments, crown molding or floorboards will add welcoming charm to your space and provide a cushioned recoup at the closing table.

Our advice? Create a list of the decorative upgrades you'd like to make for yourself (like that updated vanity mirror) and another list outlining upgrades you'd like to make in order to boost your home's value (window treatments). Use your lists and your timeline as parameters and slate the projects and your budget accordingly.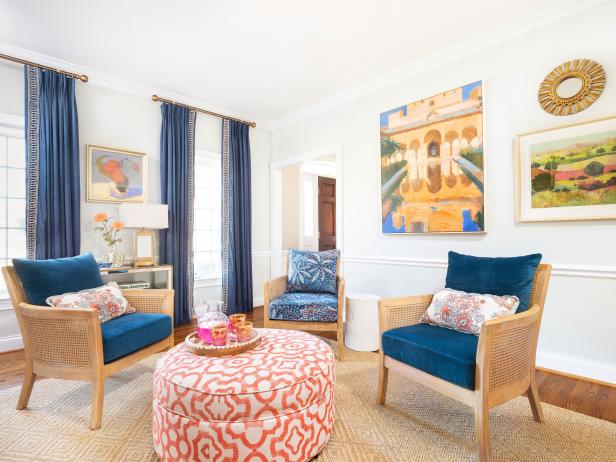 Step 4: Clean Now for Profits Later
A house can never be too clean. If you were a buyer, would you choose the house that is slightly dingy or the home down the street that is clean and welcoming?
By making a clean house a priority, you: a) stay on top of maintenance issues, spotting potential problems before they become expensive ones, b) prevent dirt and junk from building up over time (things like mold can become a nuisance if allowed to spread unchecked) and c) ensure healthier living for you and your family.
Remember, decluttering is a form of cleaning. Just as dirt builds up, so does clutter. Don't waste money moving your junk around. Get rid of it now. When it's time to sell, you will feel confident about what you are presenting to the buyer. Clear out dirt and clutter to snag that buyer.
Make your home feel instantly lighter and brighter by deep cleaning these top 50 spots that make the house seem dirtier than it is.
Step 5: Count on Curb Appeal
For a fresh perspective on the value of your home, walk across the street, turn around and ask yourself, "Does my house have curb appeal?" Does your home look attractive, welcoming and structurally sound at first glance?
Make a list of ways to enhance the positive and eliminate the negative. If you have a nice curvy walkway, accentuate it with flowers or lanterns. If the first thing a visitor sees is your big wide garage, try to guide their eyes into a beautiful front yard, or paint your front door a bright color to guide the eye there. These things add value.
Take a digital photo and look at your home in black and white. When the color is removed, the truth comes out. That is where you see the cracks in the walls and the glaring flaws.


Keep things clean and tidy. Talk to your neighbors because this affects them, too. Curb appeal doesn't stop at your property line. Your home will be more valuable if you live in a place where everyone pays attention to appearance.


Host a neighborhood cleanup party. Team up with neighbors to mow lawns and trim hedges. See who wants to go in on a few flats of border flowers. By adding curb appeal to your entire neighborhood, you will all boost your home values.


When you're looking at your curb appeal, don't forget the side and rear views. Buyers walk around and peek over fences.


There are no do-overs for first impressions. Make that initial glimpse memorable.
Maximize your curb appeal with our inexpensive and oh-so-easy tips.
Step 6: Heat Things Up in the Kitchen for 98.5% ROI
Ask any real estate expert what the No. 1 upgrade with the greatest return is, and the answer will be the kitchen. The average recoup? 98.5%!
Do a mini-remodel. Change the paint. It sounds simple, but it works.


Add a splash of color with a new backsplash. New tile is attractive and home improvement stores teach classes on how to do this.


Go stainless steel. The cold feel of steel is a hot ticket item for buyers.


Transition your appliances as they wear out and go with a similar metallic look in your light switches.


Make your kitchen rock with a rolling island.


Don't underestimate the power of good lighting. Replace fluorescent fixtures with recessed lighting and add under-counter task lighting.
Looking to remodel your kitchen, but don't have a clue about what it will cost? Find out what a kitchen remodel will typically cost and how to save money on your new dream kitchen.
Step 7: Beautify Your Bath for 93.2% ROI
The bathroom is the workhorse of your house. There's lots of wear and tear, so you want to keep it functioning well and make good-looking upgrades along the way. Major bathroom remodels have an average return at resale of 93.2%.
Focus on your faucet. Bathrooms are not utilitarian anymore. People like to feel relaxed, like they're in a spa.


Go granite or marble with your countertops. If you are toying with the granite idea, your bathroom counter is most likely smaller than your kitchen counter so it'll be less expensive, you may be able to find an inexpensive remnant.


Update overhead lighting and make sure that around the mirror you have even lighting with no side shadows.


Heated floors attract buyers like bees to honey.


Upgrade your bath area. With a 93.2% return, install a shower with body sprays and stone surround tile. If you are not selling right away, you will feel like you are in a Zen garden every time you step into your bathroom.


Keep it clean. Dirt and grime can become embedded in bathroom surfaces very quickly. Freshen it up with new grout.


Should you stay or should you go? How can you tell if there's more value for you in fixing up or moving on?
First, estimate your costs to buy a new home. Add up the realtor and home-selling costs (packing, moving and the new loan financing). Don't forget hidden items. The buyer may ask you to replace the carpet before you sell. What if you have to replace appliances? Make your best effort to include everything it will cost in time and money to sell your home and buy a new place. Then estimate what you may get for your house and how much cash you will leave with to put down on a new home.
If you like your neighbors and your school district, consider remodeling. You can get exactly the home you want, and you won't risk any buyer's remorse. Estimate the cost of making the most crucial renovations needed for you to stay. Decide what you would like to do and go price shopping at your home improvement store. Call contractors and get estimates. This is especially important if you need to add on extra square footage.
Look at what it would cost to move, then what it would cost to remodel. Add in factors like friends, schools and neighbors. When all is said and done, you may find you get more equity by staying in your home and remodeling. A little reflection and some contractor estimates may show you if your dream home is the one you're living in now.
Whether you're looking to sell your home or just want to stay current on its value, here are some tips to help you determine what your home might be worth.
Step 9: Hire a Certified Home Inspector
Like you and your car, your house can use a regular checkup. A home inspection can be a valuable thing, whether you are selling or not.
If you are selling, get your own inspector before you put your home on the market. The last thing you want is to have a contract on the table, only to hear the inspector has found dry rot. If you know in advance, you can take care of it. If a home inspection turns out well, it is likely the buyers will feel good about their purchase and not ask for costly fixes or concessions.
Why bother having an inspection if you're not worried about selling? If you get a clean bill of health, it helps you make decisions. You can pick your home projects and spend your money with confidence. Keep those records to show buyers you have maintained your house all along. Also, time is on your side. You can fix problems on your terms for far less than you will likely spend if you wait. Think of it like a physical that will only keep your home healthy and more valuable.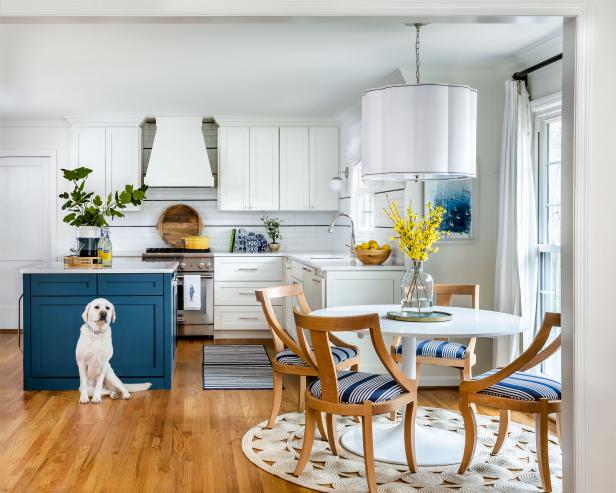 Step 10: Focus on Finances
Don't forget the cash! Your financial strategy can boost your home value in a big way. Don't rush into your home loan, evaluate your options. The strategy you develop for the type of loan you want depends on where you see yourself in five or 10 years.
Combine different loan features to create a loan that is comfortable for you and offers you the flexibility to do home improvements as well as invest in your future.
Don't overdo your down payment. If you spend all your money on a down payment, then you may not have enough to do the improvements you want. The rule of thumb is if you are moving into a fixer-upper, go for 10% down.
Consider making interest-only payments to manage your debt payment. It will give you an opportunity to save that money for retirement or a college fund.
Refinancing gives you the chance to switch up your loan and try something new, but avoid using it as a financial crutch. Are you doing it to lower your interest rate, or are you doing it because you want cash? If you are moving in a year, refinancing probably isn't a good idea since it costs between $1,900 and $2,600. When it comes to a home's value, put your financial goals in order.
Step 11: Convert Your Attic for 93.5% ROI
Creating a bedroom out of wasted attic space reaps almost as much as it costs upon resale. The median return at resale? 93.5 %. The average attic bedroom in a two- or three-bedroom house costs $39,188 and returns $36,649. The best recoup rate is in the West: 105%; worst is in the Midwest: 82%.
That price includes a 15' x 15' bedroom, a 5' x 7' bath with shower, a 15-foot dormer, four windows and a closet. Can your existing HVAC system handle the load of another room? If not, factor in the cost of a second unit.

Pro tip: Check your county's building codes before you even begin planning your dream attic bedroom. There are certain criteria (such as having a closet) that must be met for a renovated attic to meet code and be considered a bedroom, so it's crucial to have that understanding prior to investing money into the project. These criteria vary from county to county and state to state so double check your research to ensure you're on the right path.
Looking for more square footage? Embrace the angled walls and convert your attic into a master suite, guest room, office or a custom hideaway.
Step 12: Level-Up Your Landscaping for 100% ROI
Looking for a sure thing? Take your efforts outdoors because the average return at resale for landscaping is 100%. That's right, friend: 100%.
Not sure where to start? Local garden centers often offer free design services or ask the neighbors what works for them.
The average homeowner spends about $3,502 for landscaping and $1,465 on a designer, according to the American Nursery Landscape Association.


Sod costs about 30 to 35 cents a square foot, so a 5,000-square-foot yard would cost about $1,500 to sod. Budget for a delivery fee if you buy less than 1,000 square feet of sod.


A splash of color at the front of the house is an eye-catching plus. For maximum impact, use one color and vary the height of plants.


If your doorway is overwhelmed by greenery, get out the shears. Replace overgrown shrubbery with flowering foundation plants, mixing heights and colors for dramatic effect.


A charming focal point like a walkway and fountain adds major value to your property. Roll a sealant on flagstones for a permanent wet look that enhances the color.
The front yard is your home's calling card. Make a huge street-side impression with the right plants, flowers and landscaping. Not sure where to begin? Get inspired by these front yard landscape ideas.
Step 13: Spruce Up Your Exterior for 96% ROI
Give passersby and potential buyers some eye-candy with a revamped exterior. Think: updated or replaced vinyl siding, fresh paint and a new entry door.
The average national cost to replace 1,250 square feet of vinyl siding: $7,239. Average return: $6,914, with a recoup rate of 95.5%. According to Forbes, stone veneer is the most popular pick for replacing vinyl and averages a return of 96% in 2021.
A gallon of paint covers 400 square feet of house.


Paint color cards take the guesswork out of choosing the right color combination for doors, trim and siding.


If your house was painted before 1978, test for lead before sanding or scraping.


Upscale, fiber-cement siding costs $10,393 and returns $10,771 at resale, an even better recoup rate of 103.6%.


If you need columns to hold up a porch or portico, purchase the load-bearing type. Fiberglass composite columns are popular and durable. Check salvage yards for unique historic columns.


For an updated look, remove old awnings from windows and doors.


Swap damaged wrought-iron railings for real wood supports for a more inviting entry.


Give a bare, charmless porch a dramatic makeover by adding a pergola and columns.
Give your house a fresh, updated look with exterior paint.
Step 14: Add a Deck, Porch or Patio for 90.3% ROI
Create an outdoor living or entertaining space that feels like an extension of your home's interior. With a recoup rate of 90.3%, adding your dream deck, porch or patio promises to pay off in the end.
For example, adding a 16' x 20' pressure-treated wood deck with a simple pattern costs about $11,000. At resale, you'll get about $10,000 of that back.
Add eye-appeal with decorative planters on the front porch, patio and decks.


Give a courtyard an impressive entry with an inviting gate, lighting and mature plantings. Small improvements will have a big impact at closing.


Use bold plantings to emphasize features, or to distract the eye from flaws.


Run-down stairs lower your profit margin, so make sure porch railings are safe and attractive.


Camouflage unattractive air conditioning units with a wooden trellis.


In the West, the recoup rate reaches nearly 100%, but it falls to 83% in the South.
Get tips on how to choose the best decking materials and build a deck.
Step 15: Finish Your Basement for 90.1% ROI
A finished basement is a major selling point for potential home buyers, especially those with large or growing families. Finished a basement costs a pretty penny, to be sure, but with a return rate of 90.1%, you can be sure that it is money well spent.
The average basement remodel costs just over $51,051 and returns $46,010, so you'll recoup about 90% of the cost. What do you get for $51,051? A 20' x 30' entertaining area with wet bar, a 5' x 8' bath, recessed lighting and a laminate floor.
Remember when finishing walls, you should keep your drywall panels a half-inch away from concrete floors, so they don't absorb moisture.


Always fix flooding problems first. Add French drains, bigger gutters or re-slope the yard to keep water out. Test to make sure the fixes work before investing time or materials in a basement.


Want just the wet bar? Buy 10 linear feet of cabinets, a laminate countertop, a stainless steel drop-in bar sink and an under-counter refrigerator for about $2,500.


Cover concrete floors with an easy-to-install modular subfloor so floors won't be cold. Add carpet squares with a traction backing for an amazing transformation.


In the West, basement remodels return 108% of the cost and in the Midwest, 73%.
By increasing living space without adding square footage, a basement remodel can be a budget-friendly option if a home extension is not an option. Learn what goes into finishing a basement, who can help and what you might expect to pay.
Step 16: Replace Your Garage Doors for 96% ROI
Don't forget to assess your garage doors before putting your home on the market. Garage door replacement is a popular home improvement project that has an average return at resale of 96%. According to Forbes, the average cost of replacing a garage door is $3,695 and the new door holds an average resale value of $3,491. Bonus: This unassuming update has the power to completely elevate the exterior of your home and boost your curb appeal in a single afternoon.
A garage door can make up a large portion of your home's exterior design. Lucky for us, they have come a long way from the boring builder-grade choices. Take inspiration from some of our favorite designs to add instant beauty to any home.