The pandemic is influencing the outside of the dream home, too. Favored outdoor spaces have décor and lighting that wouldn't be out of place indoors. Covered cooking areas with built-in grills, fire pits with comfortable seating and dining areas are making it easier to relax or to work outside.
"The patio and the deck are really just another room in the house," says Ms. Colby.
Many homeowners are asking for easy-to-open walls that can create indoor-outdoor spaces to bring in fresh air and make it easier to entertain during a pandemic, adds Mr. Duff.
For most families, the idea of a dream home shifts with their values and goals, adds Lindsay T. Graham, a researcher at University of California Berkeley's Center for the Built Environment.
"That notion of I'm going to do this once and it's going to be done is kind of a misnomer," she says. "We grow, so our spaces are going to grow."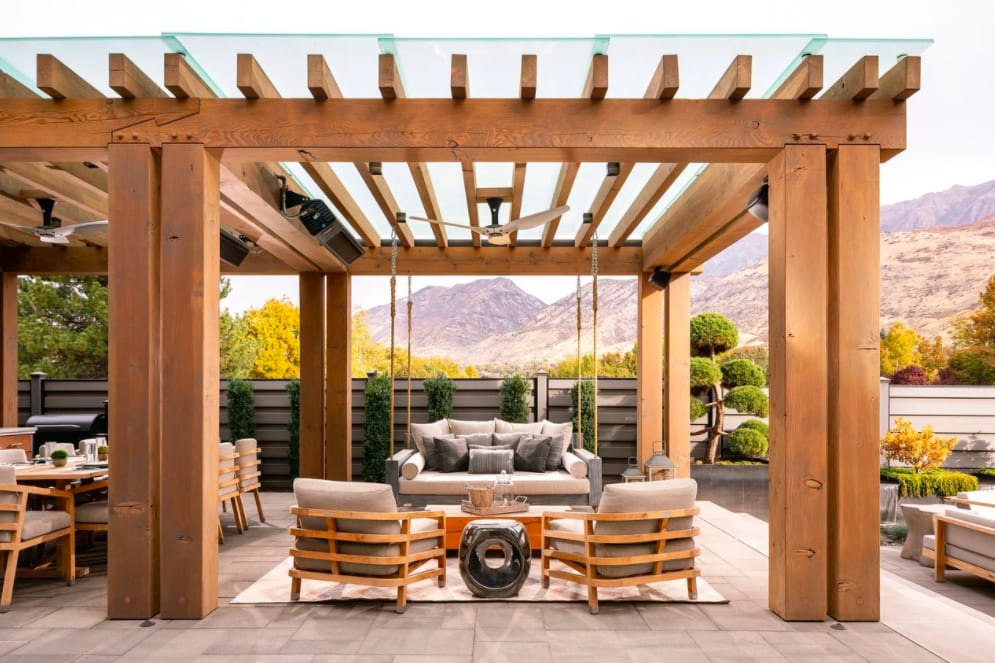 Tips for How to Handle a Labor of Love
Decades after falling in love with California wine country, Gordon Rudow, decided to build his dream home in Napa. It took four years to perfect the 4,000-square-foot, prefabricated, modular 1950s design—at a cost of $4.75 million. He offers tips on organizing the process:
Start with a concept. Mr. Rudow, working with Jennifer Jones, founder of Niche Interiors in San Francisco, had what he called his brand words—luxury eco-resort spa—to guide the design process. "Every choice we made, we shared the same filter," says the leadership consultant.
Decide on must-haves. Rudow and his wife, Sophia Rudow, who live with their two school-age daughters, opted for natural wood throughout. It took months for them to find a hypoallergenic couch without MDF elements, and a latex mattress. They also installed a $100,000 water-filtration system.